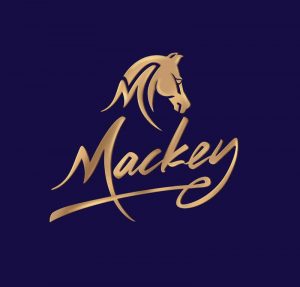 It wouldn't be right if, in the month of September we didn't feature a Kilkenny sports personality, so this week's pony rider is Aoife Drea from Kilkenny. For anyone out there who thought hurling was the main sport in Kilkenny, this Kilkenny kitten is a tiger in the showjumping arena, and of course, she plays camogie as well…..Judging on a recent showjumping display in the Mullingar National Championships, Brian Cody can call this lady on Sunday if he needs a winner on the team….
Rider: Aoife Drea
County: Kilkenny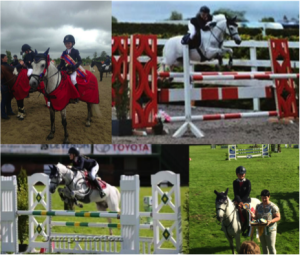 Current ponies: Prince of Ashwood (128cm), Brock Bee Line (138cm)
First pony: Dinky
Favourite pony: Prince of Ashwood
Best advice: "Ride him like you stole him!" (Seems to be a common thread of thought amongst our pony riders!)
Best achievement: "My best achievement was last week I got placed every day. I won the 128 1.10 and 3rd in the 128 1m twice in Mullingar National Championships." (What are they feeding these Kilkenny people? They can't/won't stop winning!)
Ambition: "I would like to get a European Gold Medal."
Favourite horse rider: Scott Brash
Other sports: "I play Camogie as well."
Thanks to Aoife for taking the time out for our interview and we have no doubt about her achieving her ambition of achieving a European Gold Medal. Don't be surprised if you see one of the Kilkenny team in jodhpurs on Sunday. Also congratulations on your magnificent performance in Mullingar, it's no mean feat to feature in one line up in that level of competition let alone three times! Best of luck for the future.