NutriScience were very proud to sponsor a brilliant Ballindenisk International September.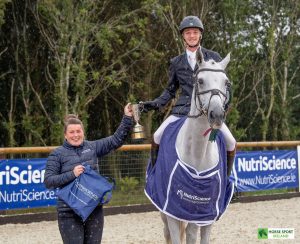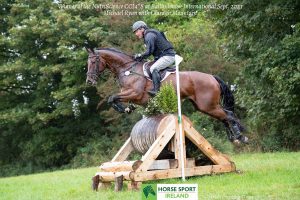 It was a brilliant weekend at the NutriScience Ballindenisk International September. The Co. Cork venue hosted the final Irish International competition of the year and NutriScience were very proud to be Title Sponsors of the 4 star classes. The whole event was highly successful with exciting finishes to both classes, despite the challenges of the weather! The results are as follows:
NutriScience 4*L
1st: Tom Jackson & Bahira M 33.1
2nd: Olivia Leyland & Cruise The Town 40.3
NutriScience 4*S
1st: Michael Ryan  & Claragh Mountain 46.2
2nd: Alyssa O'Neill & Colacentric 50.0
3rd: Ian Cassells & Woodendfarm Jack O D 55.8
Huge credit to Peter Fell and all the team at Ballindenisk, it was a great weekend of sport. NutriScience were extremely proud to be part of such a successful event and the sponsorship solidified NutriScience's commitment to Irish eventing. We are ready looking forward to 2022!
Full results can be found here.
Photo Credit: Irish Eventing Times