Quality Accreditations
NutriScience are very proud to have the following product quality accreditations: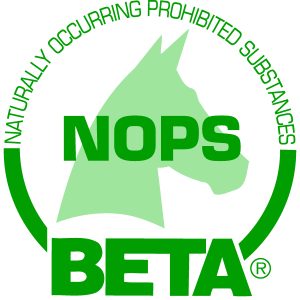 BETA NOPS Code
NutriScience manufactures to a strict code of feed safety. This product has been manufactured in our licensed premises using quality assured ingredients under strictly controlled production conditions and conforms to the requirements of EU and UK legislation governing the manufacture of animal feeding stuffs. NutriScience monitors for the presence of specified naturally occurring prohibited substances (NOPS) as required under the rules of racing and other affiliated competitions which are in line with BETA NOPS guidelines. Adherence to these guidelines ensures that the risk of occurrence of such substances is minimised.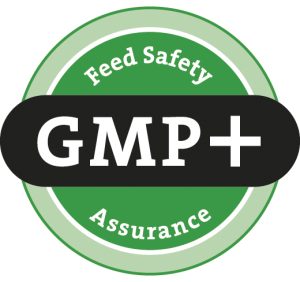 GMP+ Feed Safety Assurance Certification
The NutriScience production base in Waterford, Ireland has achieved the GMP+ Feed Safety Assurance Certificate. This certificate is for Good Manufacturing Practise, which entails a system for ensuring consistence and control in product manufacturing according to quality standards. It is a standard to ensure feed safety and certifies that every NutriScience product is of the highest quality.
In order to be awarded the GMP+ Certificate, NutriScience has demonstrated and committed to international regulatory and quality standards. It means that the highest standards of feed safety across all links in the feed chain are adhered to. NutriScience has implemented these standards through a variety of procedures including a feed safety management system, the application of HACCP principles and an Early Warning System.
The GMP+ Certificate ensures traceability and monitoring across the feed chain and NutriScience are very proud to uphold these standards.

ISO 9001:2015 Standard Accreditation 
NutriScience has achieved ISO 9001:2015 accreditation from SGS Ireland. This accreditation sets out the criteria for a quality management system and is the only standard in the ISO 9001 section that carries certification. The aim of the standard is to ensure the customer gets consistent, good quality products.
The ISO 9001:2015 standard is based on various quality management principles including strong customer focus, process approach and continual improvement throughout the business. The quality principles are stringent and require the business to fulfil strict criteria for accreditation. NutriScience has fulfilled these criteria through:
Demonstrating the ability to consistently provide products that meet customer and applicable statutory and regulatory requirements.
Enhancing customer satisfaction through the effective application of process systems, such as improvement process, assurance of conformity and applicable statutory and regulatory requirements.
The team at NutriScience are very proud to have achieved this accreditation and will continue to strive for even higher standards. Therefore, customers can rest assured that every NutriScience product is of the highest quality on account of the ISO 9001:2015 accreditation of NutriScience.