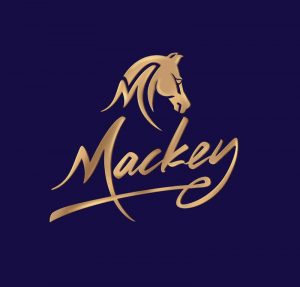 This week's featured rider is Hazel Harte from the rebel county. It's hard to believe what this young lady has achieved in a short time, through hard work and dedication. Hazel is one of those unique riders who possess the enviable ability to quietly convert totally 'green' ponies into winners at national level in a short time. A quietly-spoken individual who prefers to do her talking in the ring!!!
Rider: Hazel Harte
Age: 14
County: Cork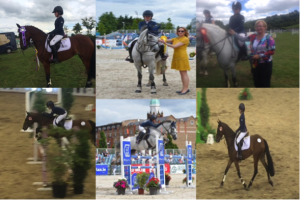 Current ponies: Tara (148cm Grey), Rosie's Bay (148cm Grey)
First pony: Fusspot / Slim Sadie (Showjumper)
Favourite pony: "Tara – She got me to Dublin! She only started jumping as a 6 year old in May 2015 after we bought her in Tallow Horse fair, and ended up 3rd in the 6/7 year old class in the RDS July 2016. I love riding her as she always takes me down to fence with confidence." (Hazel obviously has a great eye for talent in a young pony!)
Best advice: "Always take a chance in a jump off. We are there to win!"
The biggest mistake you have learnt from: "Not learning the jump off course correctly. I had a great clear round but was eliminated as I forgot a new fence that was added."
Best achievement: "I have had two this year – 3rd in the 6/7 year old 148cm class in Dublin 2016 on Tara, and I also won the Discovery final in Millstreet on Rosie's Bay."
Most memorable win: "In 2014 I had a 128cm pony on loan from Wlm O' Brien called Boolagh Matilda. We had loads of success but the biggest was when we won the Thurles Charity show 128cm 1.0mtr Grand Prix. It was a great thrill."
Ambition: "To represent Ireland on the Irish pony team."
Favourite horse rider: "Bertam Allen, Francis Connors and Paul Beecher."
Other sports: "I play Basketball at school"
Funniest moment: "When I was seven and hunting in Camphire, we came to a drain that was very deep and very wide. After a lot of people fell in, one of the riders said it was too big for my pony. He then 'threw' me across the drain to my mother before sending my little white pony Becky across after me. Becky didn't make it and when she happily climbed out of the bottom of the drain she wasn't white anymore! They still joke about the day they 'threw both of us across!'
Thanks, Hazel, for taking the time to share your story with us. We hope you achieve your ambition for the Irish squad and have no doubt you will. It's great to see someone with this talent of producing ponies time after time and achieving successes such as Dublin and Millstreet as a result of hard work!
No doubt Hazel has a good team in the background supporting her all the way! Remember this name everyone: Hazel Harte – we think you are going to hear it quite a lot!!!