NutriScience Equine Supplements Proud Sponsors at Hugely Successful Ballindenisk International Horse Trials 2021.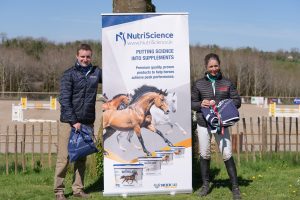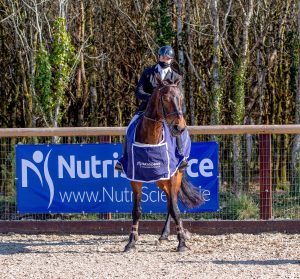 NutriScience Equine Supplements were very proud to be Title Sponsors of the 4 star classes Ballindenisk International 2021. The Co. Cork venue hosted the first International competition of 2021 from 21st – 25th April. The event was highly successful with exciting finishes to both classes. It was a competitive event, with the increasing focus on the Olympics in Tokyo later this year, meaning many top Irish combinations battled it out. The results are as follows:
NutriScience 4*S
1st: Sarah Ennis & Horseware Stellor Rebound 24.2
2nd: Sam Watson & Tullabeg Flamenco 27.0
3rd: Padraig McCarthy & Leonidas II 29.6
NutriScience 4*L
1st: Michael McNally & Eclipto 34.3
2nd: Fred Scala & Everon Vivendi 35.6
3rd: Steven Smith & Galwaybay Echo 36.9
Huge credit to Peter Fell and all the team at Ballindenisk; it was a great weekend of competition especially in these unprecedented times. NutriScience were extremely proud to be part of such a successful event at Ballindenisk and the sponsorship demonstrates NutriScience's commitment to the Irish eventing sector. We look forward to following all the Team Ireland riders as they continue on their road to the Tokyo Olympics in 2021.
Full results can be found here.
Photo Credit: Bit Media & Irish Eventing Times